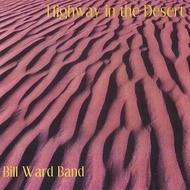 Keep up with Bill this Summer and Fall
Bill Ward, Western NY's player and host of all things acoustic, is heading toward another eclectic Summer - filled with special guests and solo treats - and a new record on the way.
Playing live is what Bill Ward is all about. Keep your eyes peeled for new show dates
.
6.22 - MJ's Tavern Outdoor Patio Show
6.25 - Andriaccio's Outdoor Patio Show
6.26 - WRFA Great American Picnic at STBC
6.29 - Lakeview Hotel Lakeside Patio Show